Group Tickets

What Are Group Incentives
The Thunder offer several in-game experiences to enhance the value of your group at no additional charge to you!
What Are Some Of The Experiences My Group Can Do At A Thunder Game?
The Thunder have several experiences that are available for groups of 25-or-more!
- Watch Warmups From The Bench
- Intermission Broomball
- On Ice-Group Photo After The Game
- Anthem Buddies - Stand With The Thunder During The National Anthem
- Tunnel Team - High Five The Thunder As They Take The Ice!
- Locker Room Tour During The Game
- Pre-Or-Post Game Skate - Lace up your skates for an hour of private ice time before or after the Thunder game
- Team Signed Poster, Stick or Jersey
* Note that some experiences will require a ticket minimum to obtain
* All group experiences are based upon availability.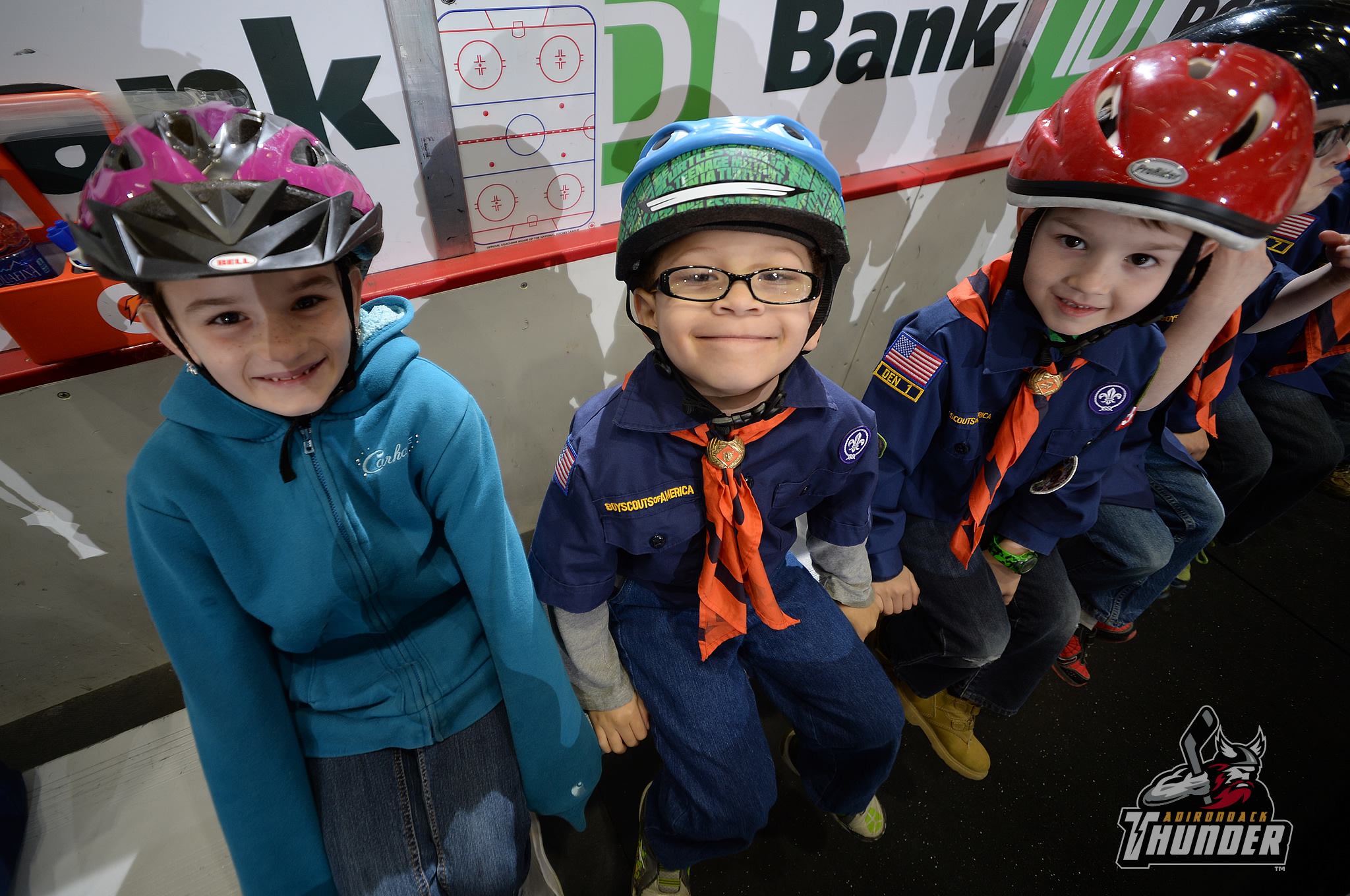 About the Thunder
The Adirondack Thunder are the proud ECHL affiliate of the NHL's Calgary Flames and begin their 2016-17 season on October 22, 2016 at the Glens Falls Civic Center. The Thunder enter their second season of ECHL play, following an inaugural season that saw the team advance to the second round of the Kelly Cup Playoffs, the first time since 1994 that an Adirondack team won a playoff series.
Quick Links
Find Us
Glens Falls Civic Center
Adirondack Thunder
1 Civic Center Plaza
Glens Falls, NY 12801
518-480-3355
info@echlthunder.com