Adirondack Hockey Hall of Fame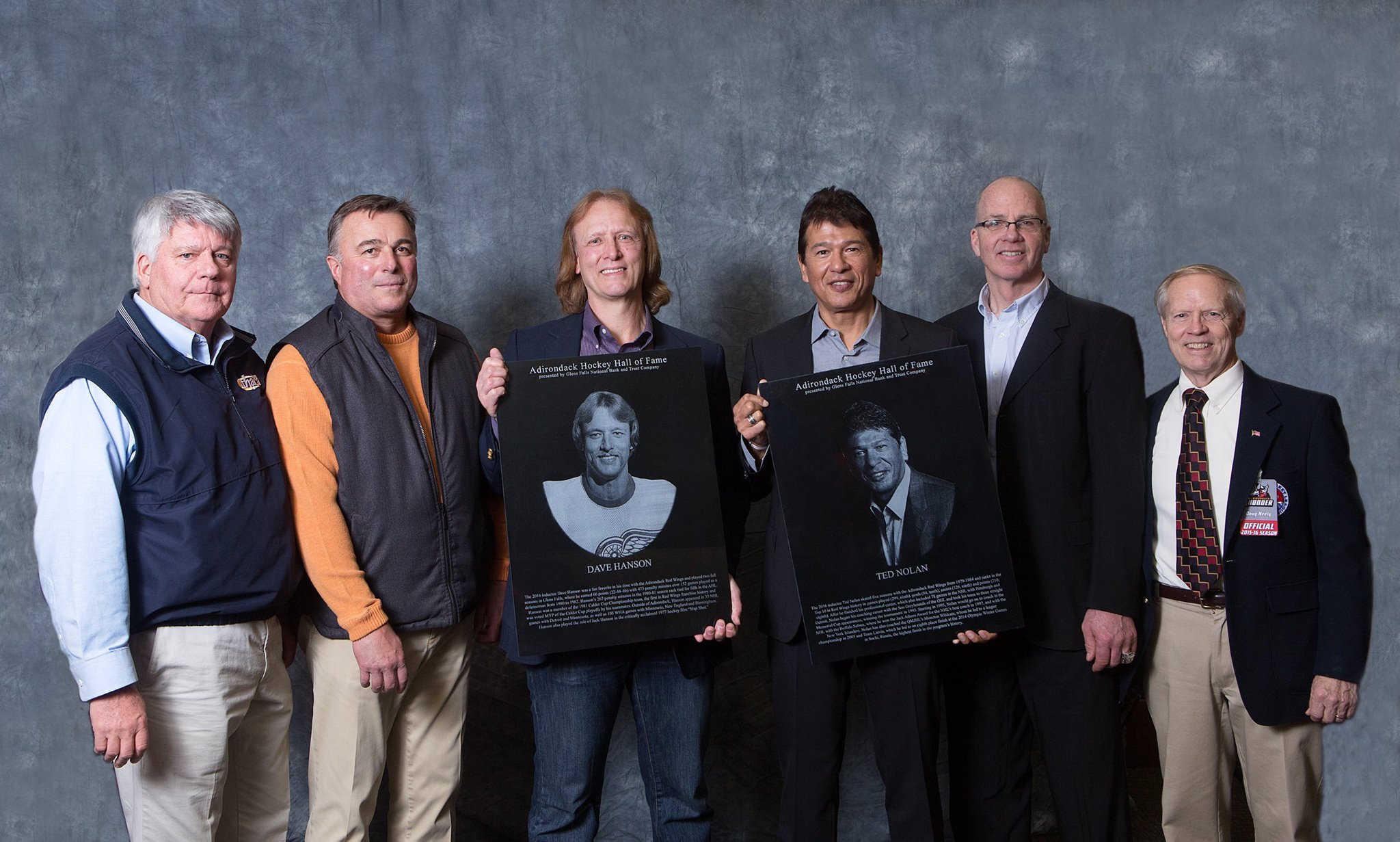 The Adirondack Hockey Hall of Fame consists of 17 members inducted over five classes. The Hockey Hall of Fame honors those who have contributed to the success and growth of the game of hockey in Glens Falls and the Adirondack region. 11 members of the Hall of Fame played professional hockey in Glens Falls while the other six helped to grow the game as a builder, as a coach, general manager, broadcaster, trainer or off-ice official.
Class of 2016
Ted Nolan & Dave Hanson
Class of 2015
Joe Paterson & Doug Neely
Class of 2012
Peter Mahohvlich, Murray Eaves, Dave Strader & Dave Casey
Class of 2011
Jody Gage, Barry Melrose & Hugo Belanger
Class of 2010
Bill Dineen, Greg Joly, Ned Harkness & Glenn Merkosky
About the Thunder
The Adirondack Thunder are the proud ECHL affiliate of the NHL's Calgary Flames and begin their 2016-17 season on October 22, 2016 at the Glens Falls Civic Center. The Thunder enter their second season of ECHL play, following an inaugural season that saw the team advance to the second round of the Kelly Cup Playoffs, the first time since 1994 that an Adirondack team won a playoff series.
Quick Links
Find Us
Glens Falls Civic Center
Adirondack Thunder
1 Civic Center Plaza
Glens Falls, NY 12801
518-480-3355
info@echlthunder.com