UA Local Contractor Spotlight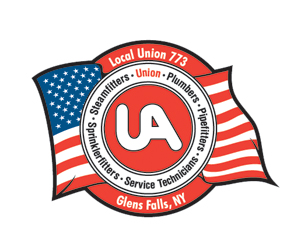 Local 773 provides its members essential apprentice and journeyman upgrade training to ensure that we have a highly educated and skilled workforce. We also provide our members and their families the quality fringe benefits they deserve. We have a solid and committed contractor and customer base. We promote strong labor relations and provide the highly trained craftsmen for any size project including process piping, high purity clean room, plumbing, steam fitting, refrigeration, air conditioning, medical gas, pipe fabrication, hydraulics, instrument control, HVACR Service, rigging, industrial instrumentation, and welding certifications in all processes including orbital tube welding.
The Adirondack Thunder ran the "Contractors Spotlight" promotion at each of their 36 regular season home games in 2015-16, recognizing three different local organizations, FPI Mechanical and Total Facility Solutions.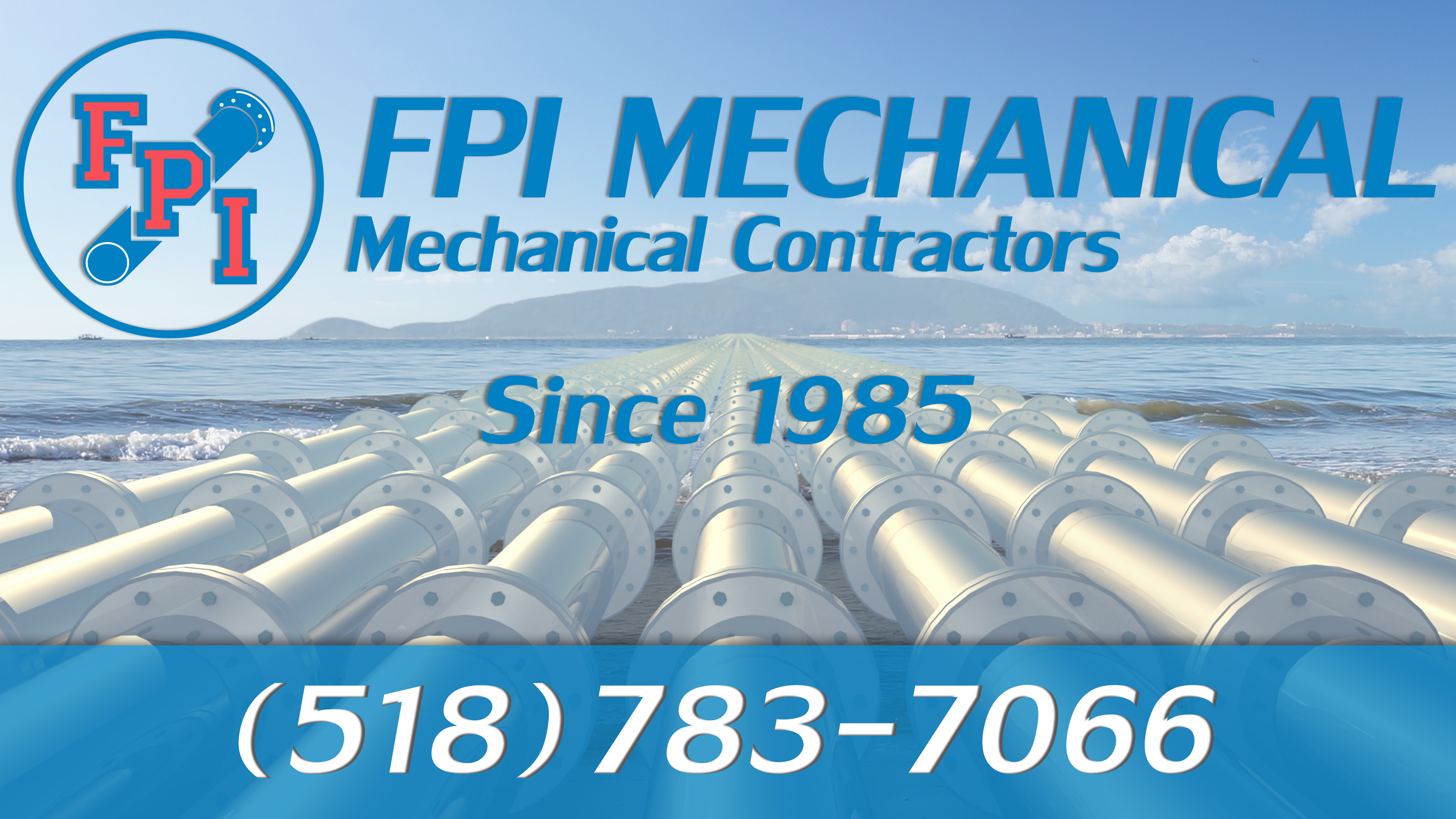 FPI Mechanical provides high quality engineering, mechanical construction and maintenance services to various industries and agencies in Eastern New York State and Western New England. Our success is derived from our continual focus on safety. We are confident that whatever your mechanical needs are that we have the resources and competencies needed to.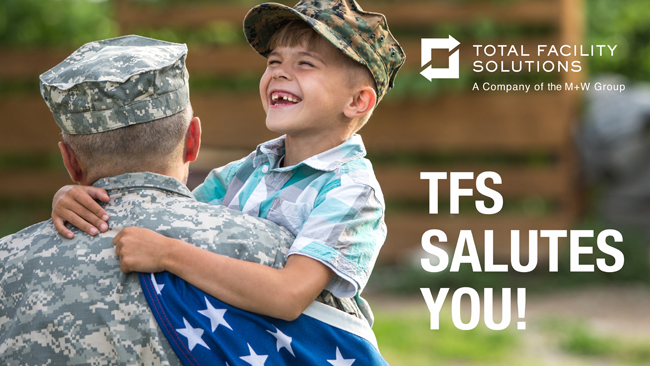 Total Facility Solutions delivers industry-leading high-tech construction services with a commitment to safety. Today, we want to thank the members of the military and their families in the audience, and around the nation, for your service and sacrifice in protecting our country's freedom and safety. Total Facility Solutions supports you and your mission, and we salute you! For more information, visit their website at http://www.tfs-us.com/.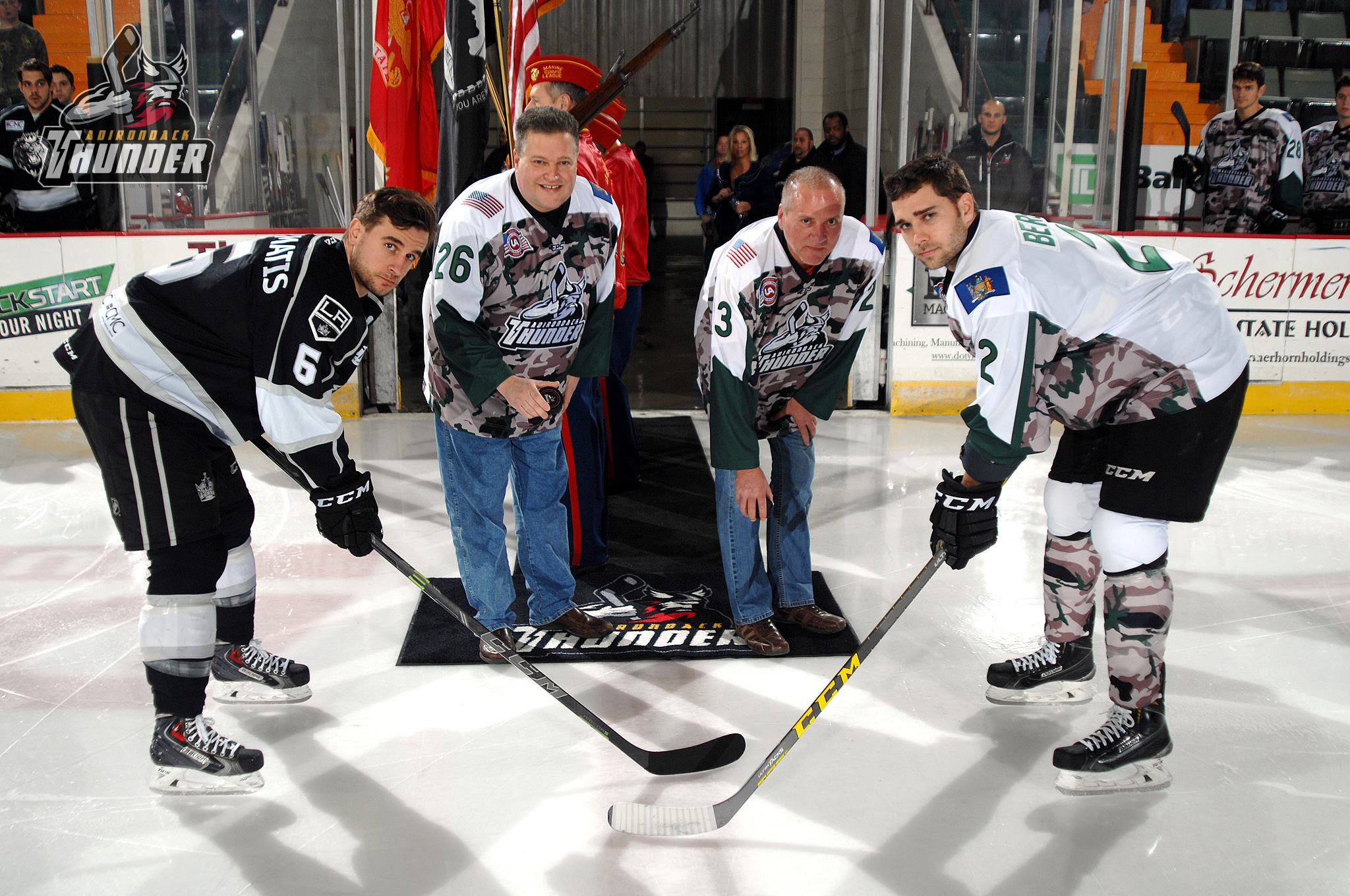 Plumbers and Steamfitters Union 773 sponsored the Adirondack Thunder Military Appreciation Night during their 2015-16 season. Mililtary Appreciation Night has raised over $25,000 for the Wounded Warriors Project over the past two seasons with the Adirondack Flames and Adirondack Thunder!
About the Thunder
The Adirondack Thunder are the proud members of the ECHL and will begin their 2017-18 season on October 14, 2017 at Cool Insuring Arena. The Thunder enter their third season of ECHL play, following two consecutive playoff berths, including reaching second round of the Kelly Cup Playoffs in 2016, the first time since 1994 that an Adirondack team won a playoff series.
Quick Links
Find Us
Glens Falls Civic Center
Adirondack Thunder
1 Civic Center Plaza
Glens Falls, NY 12801
518-480-3355
info@echlthunder.com